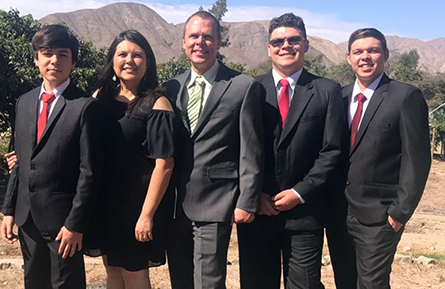 John Michael Poulin
John Michael, Angela, Jonathan, Aaron and Elijah
---
Address: Puente Blanco
ETP. 1 H-1
Ica, Ica, Peru
Phone: +51986687853
Email: johnmichaelpoulin@gmail.com
PRAY
• That the Peruvian association will begin the process of sending their own missionary in country.
• That God will raise up or send us a pastor for the work in Ocucaje.
• That the mission in Nazca will be ready to organize into a church.
• That God will call more pastors so that we can start new missions.
• That His name will be exalted here in Peru.
PRAISE
• That He is calling people unto himself.
• That He has kept us healthy so that we can serve Him.
• That He is putting the desire of planting churches into the hearts of some of our new people.
• That the mission in Nazca has purchased their own property with no outside help.
• That He is creating an associational mindset among a number of the pastors.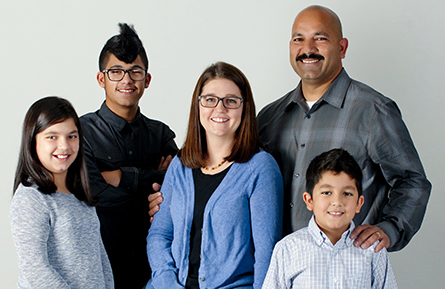 Carl Sookraj
Carl, Dana, Jeremiah, Emma and AJ
---
Address: 7100 Getwell Rd
Southaven, MS 38671
Phone: 901-399-4036
Email: sookraj.peru@yahoo.com
Website: www.facebook.com/hislovemeanseverything
PRAY
• That we will stay Healthy.
• That we sell the business and house.
• For churches, individuals and businesses to partner with us financially.  
• That we adapt to the new culture and learn the Spanish language.
PRAISE
• For our sending church that loves and supports us.
• For our partners in ministry.
• That we have begun the process of adapting to the third world culture.
• For the BMAA that wants the world to hear about Jesus.