An Association of Missionaries
For many years, BMA Missions has given students the opportunity to spend two weeks helping a missionary. Now the opportunity is being expanded to everyone! The chance to take the love of Jesus beyond your borders and to a group of people that live in a different world will not only change your life, it will change your church! Investing in the lives of people on a distant mission field will change your perspective at home! Many pastors whose churches are involved in short-term missions report that missions at home becomes a part of their culture.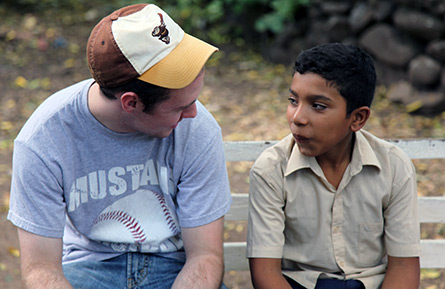 Getting Involved!
"So, how does my church get involved in doing a short-term mission trip?" BMA Missions is ready to help you! Even if you've never put a mission trip together before, BMA Missions can help you be prepared for and travel to the mission field.
1
Where Does God Want Us To Go?
Begin your journey with prayer! Coming soon there will be a list of BMA Missionaries from around the world who are looking for a team to come and help them carry out their missions. You'll also see exactly what kind of help they need. Pray that God will show you which one of these ministry areas best fits your church. Match the gifts of your people with the needs of the missionary.
BMA Missions stands ready to help you. Call 972-571-0357 and speak with our Short-Term Missions Director, Donny Parrish. He will be glad to help you determine exactly which trip will be most effective in advancing God's Kingdom and will benefit your church. Once we zero in on where you are going, the work of getting prepared for the journey begins!
Being part of a short-term mission trip can be very rewarding. At the same time, if your team isn't prepared both physically and logistically, it can be no more than just another trip. At worst, it can be a disaster both for your church and for the missionary. The key is to spend time before your trip getting prepared. BMA Missions will help get your team ready. We will be by your side from your first team meeting until your final team debriefing when you arrive home. Get started with our online Short-Term Mission Trip Training HERE!
A mission trip is not only a spiritual journey; it's also a lot of fun! Experiencing another culture and investing in the lives of others is the opportunity of a lifetime. You and your church will never be the same!