How Missions Literature Ministry Works
Those who give to Missions Literature Ministry (MLM) help provide mission fields around the world with Bible study curriculum at no charge to them. The mission churches that receive the materials cannot afford to pay for them, so it's only through the generosity of churches and individuals that they are able to receive these resources.
BMA Missions announces a change in the international literature ministry. Over the past few years, a new vision for international print ministry has taken shape. In the past, the donation of used literature has benefited primarily one country (Ghana) out of the 82 nations where BMA Missions is present. The ever‐increasing cost of shipping, in connection with distribution difficulties, demanded a new approach. The BMA of Ghana National Council, pastoral leadership in the three key regions of Ghana, and BMA missionaries in the country were all involved in this decision.
Yes, this does mean that BMA Missions is no longer accepting used literature. We encourage you to seek other ministries that could use the literature. If nothing else, we encourage you to recycle the paper. MLM (Missionary Literature Ministry) director Phil Knott elaborated on the new approach to missionary print ministry, "As with Missionary Literature Projects (MLM) in Latin America and Asia, a major shift is underway in how Christian literature, Gospel tracts, and other materials are published and distributed in Africa. One of the most important changes is 'on demand printing' which more effectively meets local needs and fosters more ownership and sustainability. There are several options available and BMA Missions personnel are working diligently with local leadership to develop the most effective means."
The new approach emphasizes partnerships with national associations to help produce and print literature in their respective countries. This will allow for much greater stewardship as much more literature can be produced with available funds instead of spending large amounts to ship used literature. It also fosters the participation of the national associations in the process. Knott added, "Missionary Literature Ministry is still very much at work editing, producing and publishing materials in Mexico, Central and South America, Southeast Asia, Brazil, Portugal, Ghana, and the U.S. A Spanish-language resource site is available online at
AMERICA LATINA
This new vision for MLM is bolstered by the tireless work of Belinda Caudle in Latin America, a new initiative in Southeast Asia through the printing ministry of the BMA of the Philippines, and your continued support to help produce needed literature in many more countries. Thank you for your support of MLM. Let's all pray that many additional countries will benefit from this needed ministry!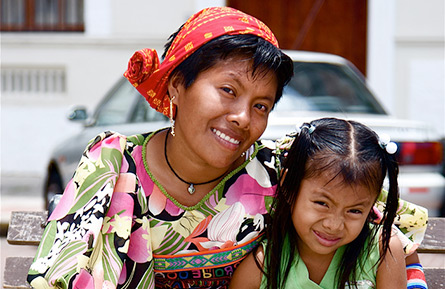 There are two ways in which churches and individuals can get involved with Missions Literature Ministry.
Support Missions Literature Ministry through offerings. From where you are right now you can help take the Word to the World. You can give
ONLINE
or send a check designated to MLM. Offerings for MLM are received and distributed by BMA Missions.
Pray and help us get the word out. Be sure to tell others about MLM.