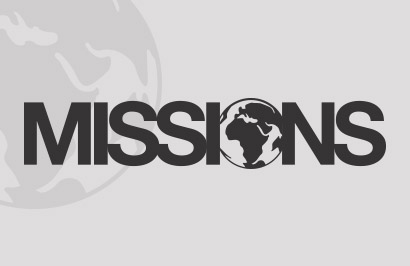 Creative Access Area
---
PRAY
• That we will make great strides in the language and culture of our people group.
• For opportunities to build deep and lasting relationships with neighbors.
• That in due time God will cross our paths and connect us with "People of Peace."
• That the hearts of neighbors will be prepared to hear stories of Nabi Isa.
• For grace, perseverance and protection over our family.
PRAISE
• For a fruitful and recharging furlough this past summer.
• For navigating us through so many transitions this past year.
• For renewing our vision and passion to share His story and shine His glory among neighbors.
• For physical, emotional and spiritual health.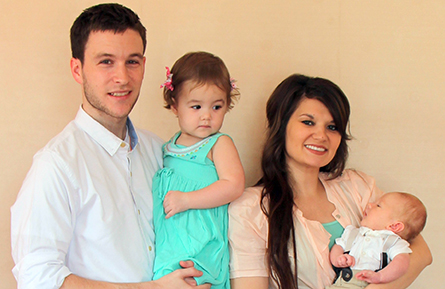 Brandon Lingle
Brandon, Brittney, Josie and Judson
---
Address: 978/69 Mantana Rangsit 2, Rangsit-Nakhonnayok Rd., Prachatipat, Thanyaburi, Pathumthani, Thailand 12130
Phone: +6692-409-7073
Email: brandon.thaimissions@gmail.com
Website: www.thaimissions.blogspot.com
PRAY
• For our efforts in planting North Bangkok Church. We hope to launch services in 2017.
• For salvation of the kids, families, and students we are working with.
• For Thailand. October 13, 2016 Thailand lost their beloved king who reigned for 70 years. There is a profound heartache across the nation.
• For comfort and direction for Thailand.
PRAISE
• For the Bible study we have on Sunday mornings.
• For the opportunity I have to teach at two universities near our home. It is our joy to see God working in the hearts of our students.
• For the neighbors who come in and out of our home daily. We love them and are always happy when we get to share our lives and faith with them.
• For our supporters and their passion to see the name of Jesus made known to the nations. We couldn't do this work without you!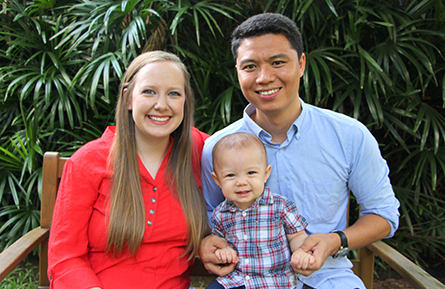 Siripong Yaebeang
Siripong(Jo), Jessie and Santipap(Titus)
---
Address: 798/188 Mantana 2, Rangsit-Nakhonnayok Road,
Thanyaburi, Prachathipat, Pathumthani 12130
Thailand
Phone: +66987524831
Email: thailand.forHisglory@hotmail.com
PRAY
• That God will bless the church that we are planting in North Bangkok.
• For our spiritual growth, marriage, and parenting.
• That God will bless all the preaching and teaching opportunities that I will have.
• For all of our outreach programs that we will be doing.
• For Thailand as everyone is heartbroken with the death the king.
PRAISE
• For the weekly outreach night we have on Saturday night.
• For opportunities to work with two universities in our community.
• For the people that God has brought into our lives this past year, both Christians and Buddhists.
• For churches and individuals that support us both through financial support and prayer.
• For the opportunity to visit family, friends, and churches during our furlough.