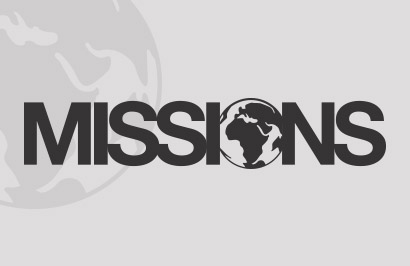 Creative Access Missionary
---
PRAY
• For a teaching position which would allow for a legitimate identity and networking opportunities.
• For a better grasp of the culture and language.
• That in due time God will cross our paths and connect us with "People of Peace."
• That the hearts of "Neighbors" will be prepared to hear stories of Nabi Isa.
• For grace, wisdom and protection for our family.
PRAISE
• For the unwavering support of our our prayer and financial partners.
• For navigating us through so many transitions this past year.
• For our language helpers who constantly help us move forward on this journey.
• For renewing our vision and passion to share His story and shine His glory among "Neighbors."
• For physical, emotional and spiritual health.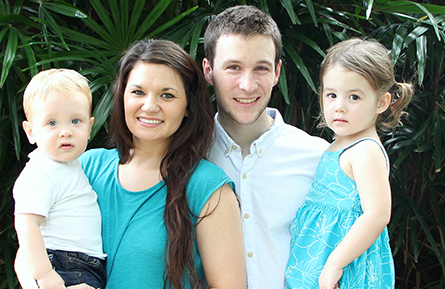 Brandon Lingle
Brandon, Brittney, Josie and Judson
---
Address: 978/69 Mantana Rangsit 2, Rangsit-Nakhonnayok Rd., Prachatipat, Thanyaburi, Pathumthani, Thailand 12130
Phone: +66 924097073
Email: ericbrandonlingle@gmail.com
Website: www.thaimissions.blogspot.com
PRAY
• For our friends and neighbors that they would believe the gospel we are sharing with them.
• For us as we continue to plant North Bangkok Church
• God would raise up leaders in North Bangkok Church.
• That God would help us learn more and more of the Thai language and culture, so we can better serve the Thai people.
• For our daughter as she starts at a Thai Pre-School the beginning of 2018
PRAISE
• For the furlough we had Sept-Dec in 2017. It was encouraging and good to be with family.
• For how He is forming North Bangkok Church
• For His love and grace
• For supporters that have been so faithful in their prayers and giving.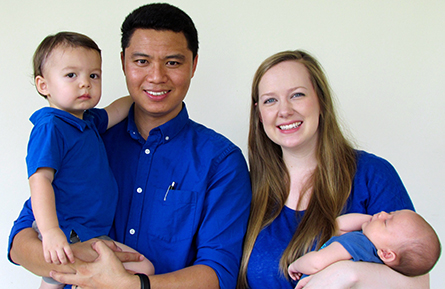 Siripong Yaebeang
Siripong(Jo), Jessie, Titus and Noah
---
Address: 978/188 Mantana 2
Rangsit-Nakhonnayok Road, Prachathipat
Thanyaburi, Pathumthani 12130
Thailand
Phone: +66649410266
Email: thailand.forHisglory@hotmail.com
PRAY
• For daily passion, energy, and wisdom to serve God faithfully & fruitfully.
• For parenting our two children.
• For me as I study and teach God's word every week.
• For those that have been coming to our Bible study that God would increase their desire to know Him and to make Him known.
• For God to open doors for us to share the gospel on a daily basis.
• For our church plant, North Bangkok Church, that it will be a light in our community and a mouthpiece for His truth.
PRAISE
• For our 2nd son, Noah.
• For all of  our supporters.
• For people that we have gotten to share the gospel and God's truths with in various ways
• For people that have been coming to our bible study.
• For our church video ministry through YouTube and Facebook that allows us to answer various questions according to God's word.
• For a 365 day devotional book that I wrote.