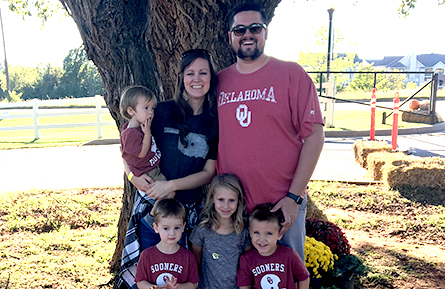 Nathan Brewer
Lynzie, Emilee, Gabe, J.B. and Beau
---
Address: 8024 NW 101st
Oklahoma City, OK 73162
Phone: 405-830-0586
Email: nathan@ghokc.com
Website: graceharborokc.com
PRAY
• For multiplication of Believers
• For multiplication of Disciples
• For multiplication of Leaders
• For multiplication of Home Groups
• For continuing growth in relationships with neighbors
PRAISE
• That we started first Grace Harbor Small group
• For being able to pour into and develop our team of 10
• For His provision and vision for us as His church
• For great and valuable connections with other area pastors and leaders
• For connecting with neighbors and approaching opportunities to share the Gospel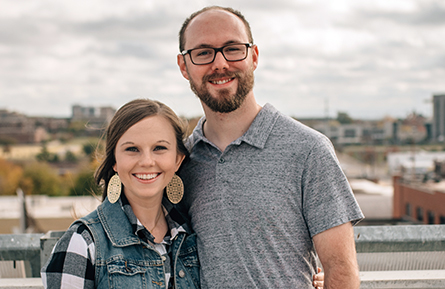 Thomas Mobly
Thomas and Courtney
---
Address: 9405
Yukon, OK 73099
Phone: 405-664-9979
Email: thomas@ghokc.com
Website: ghokc.com
PRAY
• For the spiritual growth of the people we are meeting with.
• For our families.
• That our neighbors would be open to hearing as we speak with them about the Gospel.
• For continued vision for what God has in store for Grace Harbor.
PRAISE
• For success in moving to Oklahoma City.
• That Courtney began teaching at a local school.
• That relationships are developing with neighbors and spiritual conversations are happening.
• That we have begun meeting on Sunday nights with a group that has grown to 14 people.