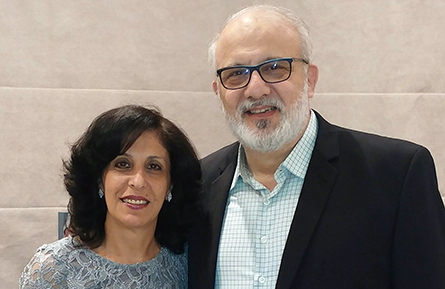 Charles Costa
Charles and Mona
---
Address: Ras Beirut Center
Sourati Street - Hamra
Beirut 1103-2060
Lebanon
Phone: +961 71939371
Email: chuckcosta58@gmail.com
PRAY
• For dealing with increasing financial challenges for the ministry.
• For perseverance for the new believers, especially those from Muslim backgrounds.
• For opportunities to share the gospel.
• For us to reach our goal of 100 new small groups.
PRAISE
• For 45 baptisms in Lebanon in 2016.
• For great opportunities to share the gospel on Catholic media.
• For greater involvement of BMAA folks in the work on the ground in the Middle East.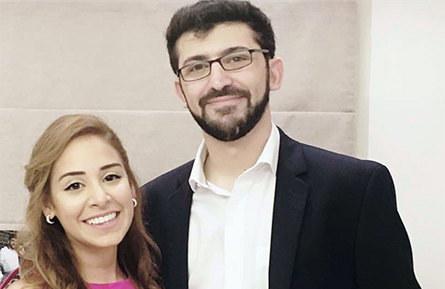 Joe Costa
Joe and Mira
---
Address: Ras Beirut Centre
Sourati Street - Hamra
Beirut 5696/113
Lebanon
Phone: +9613200535
Email: joe.costa88@gmail.com
PRAY
• That God may give Mira and I patience & calmness as we are settling back in.
• For Protection, that God may guide our path and our decisions.
• For Open doors, that God may open doors for us to serve Him effectively and according to His Plan.
• For the youth of the Middle East, that they may know the Truth and surrender to Christ and His Love.
• For wisdom, that God may gives us wisdom when dealing with young people, to always love and accept them.
PRAISE
• For safe travels: We praise God that we landed safely in Beirut on September 21.
• For prayer warriors, who are praying daily for Mira and I as we start our ministry and walk according to God's will.
• For our Local Church in Beirut, who has helped us settle in very quickly.
• For young people in the Middle East, for their energy, passion and initiative. We pray daily that they can channel all that, to honor Christ.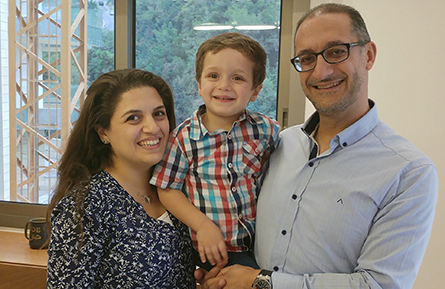 Rana Costa El-Hage
Elie, Rana, Anthony and Martin
---
Address: Ras Beirut Center
Sourati Street - Hamra
Beirut 5542/113
Lebanon
Phone: +9513763167
Email: rana.costa@gmail.com
PRAY
• For a clearer vision for future ministry plans
PRAISE
• For random unexpected support, even from strangers who the Lord uses to encourage and uplift us
• For a family, church and friends who stand by the ministry