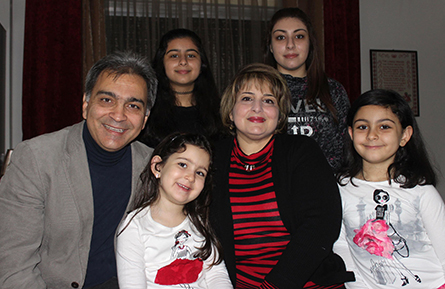 Sam Jordan
Sam, Sue, Noor, Raneem, Sophia and Angelina
---
Address: P.O. Box 5297 Zarka 13111 Jordan
Phone: 504-303-8384
Email: bmajordan@gmail.com
PRAY
• For the situation in the Middle East that God will heal this land and send his peace.
• That God will enable us to continue reaching out and helping the refugees.
• That God will raise new leaders and more laborers for the harvest.
• That God will provide for the community center project.
• That God will send someone who can help us in the administration area.
PRAISE
• For being able to experience God's goodness, his presence, his grace and his blessings the whole time.
• For our lovely family.
• For keeping Jordan safe in the midst of chaotic situations all over the Middle East.
• For great opportunities to share the good news in practical ways with more than 25 thousand people during 2016 through our clinic and the new women's center.  
• For the people who support us and who support the new community center project, which enabled us to start soon.