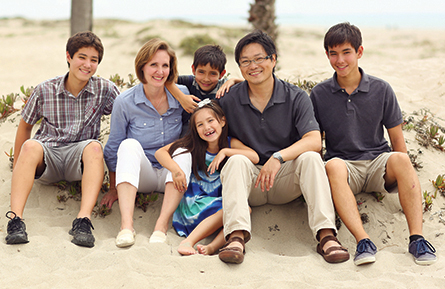 Daisuke Okada
Daisuke, Marcia, Nicholas, Noah, Nathan and Sophia
---
Address: 1-9-10 Gakuencho
Higashikurume
Tokyo, 203-0021
Japan
Phone: +81-90-9706-9699
Email: dokada@mac.com
PRAY
• For expansion of the ministry of Japan Bible Academy, a training institute for Japanese believers.
• For spiritual development of the students at the JBA.
• For networking of like-minded churches and opportunities for new seminars and classes.
• For spiritual growth of our children and for ourselves.
• For transition of our oldest son Nicholas as he return to the US for college in 2017.
PRAISE
•For the growing desires of 70+ students who are eager to learn the Word of God and live out His truth in daily lives.
• For growing friendships with like-minded national pastors who have been a source of great encouragement and help.
• For a wonderful time we had with 60 pastors/believers from 25 churches throughout Japan at our annual Preaching conference in November.
• For protection and adjustments for our family as we began the second year in Japan.