By: Dr. John David Smith, Executive Director of BMA Missions
As featured in mission:world Magazine
This year's theme for World Missions Sunday on February 25 reflects the reason that we exist as an association of churches in the Baptist Missionary Association (BMA). We need maximum participation (every church) with a view of ultimately making the greatest impact for God (every nation). A shared experience for a greater purpose!
My wife Kim and I were married in 1991. In 1992, we were on our way to Lisbon, Portugal for a year of language studies. After a few months of language school, we began thinking that we had been there long enough to have made more progress in the language than we had actually made. We were facing our own fear of failure, the fear of letting people down, and the fear of not being able to adjust to all of our new surroundings…we were scared. Our tendency was to talk more about the superficial difficulties of our situation and not to think about our fear. One particular day at language school was extremely tough as our teachers pressed us in a way that exposed our perceived weakness in the language even more. The half-hour ride to our apartment that day was in complete silence as the fear and frustration welled up inside us. Our lack of visible progress in the language, combined with homesickness and culture shock, made its way to the surface once we arrived in our apartment. Kim went straight to the couch and began to sob. I am talking about one of those heartfelt cries of real desperation, not one of those "feeling sorry for yourself " cries.
I didn't know how to respond. If I remained silent, that would mean that I was insensitive and didn't care. If I said something, would I make it worse? The truth was that I was struggling so badly; I didn't know what to do.
I went into the back bedroom, got on my knees, and I prayed something like this, "God, my wife is in the living room hurting, and I do not know what to say or do. The truth is that I barely have my nose above the water; I am not sure that I can keep from drowning myself. God, we need you!" I continued to pray for about forty- five minutes, then I went into the living room. I sat down by Kim and put my arm around her. The first thing I said was that I wanted her to know that I was really struggling too. We acknowledged our struggle out loud. We acknowledged our total dependence on God. We talked for several minutes, then we prayed for a while, then we wiped our tears, got up, and kept going. I think back to that pivotal day in our young missionary career with gratitude that I had my wife to share that experience. Eventually, we both did quite well in the language (so that we could learn yet another language when we got to Cape Verde…that will be another article on another day). As we think back on that occasion and the shared experience of having a deeper walk and trust in God, having an association of churches to support and encourage us, and eventually achieving a goal that we could not have accomplished alone, still evokes joy with a double fist pump!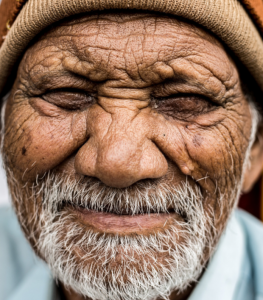 Fast forward about eighteen months in our missionary career. We had been on the island of Saint Vincent, Cape Verde for about six months. Once again, we were facing our own limitations, this time in the struggle to see a ministry get off the ground. Contrary to popular belief, just simply getting on an airplane and showing up on the mission field does not guarantee unlimited visible results. We were faithfully casting a vision that was so much greater than we were; the problem was that no one else was seeing the vision. We needed to see others, specifically Cape Verdeans, capture the vision as their own and give their lives to a greater purpose. We were praying diligently for God to raise up local leaders.
I remember the day that I went to the house of one young man who had shown some promise in leadership. I went that day to ask him to consider giving a couple of hours a week to help me with ministry issues and my process of adjusting to life in my new home. His response was a welcomed one. He said, "I am not only ready to give a couple of hours a week, I am ready to give my entire life…I just didn't know how to do it." Several more Cape Verdeans would give their lives to ministry and a greater purpose which resulted in a greater shared experience. That day was a joyful day. I really can't remember, but my walk home probably included a double fist pump.
The following weeks leading up to World Missions Day will include a number of articles from pastors of churches who share their church's involvement in global missions. This is the real purpose of an association…a shared experience for a greater purpose! The greater purpose of our association must be to make God's name famous near and far through preaching the gospel, making disciples, and planting churches in the context of compassionate relationships. What a great purpose—the greatest! All other reasons for existence simply will not sustain us or drive us as an organization. We must be committed to this purpose in our shared experience. World Missions Sunday is a vital piece of our global missions program. Truthfully stated, the percentage of churches who participate in this annual celebration day has not been very good. This year we are setting a goal of $500,000 for World Missions Day. This will allow us to continue to support almost 700 missionary families (both American and national) all over the world.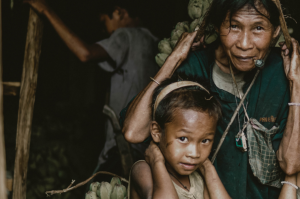 A shared experience for a greater purpose…. Recently, I heard one author give some really good points about purpose. Everyone enjoys talking about being a part of something that is greater than they are. It can inspire and motivate us. Stories with real purpose are feel-good stories. However, this author talked about the "gotcha" of purpose. To accomplish a God-sized purpose, we must be able to deny ourselves and give all for the greater purpose. Herein lies the "gotcha" of purpose. In order to have a shared experience for greater purpose, we must see ourselves as a means to an end and not the end. If we are the end and not a greater purpose, we will do only that which fulfills what we want. We are not the end; we are a means to an end! Individually, we lose our real focus at times and everything becomes about us. At times, churches do the same and begin to emphasize things that, in eternity, really do not matter the most. Even associations can lose their way when other things that are not part of our greater purpose become more important. We must become individually, as churches and as an association, a means to make God's name famous near and far through preaching the gospel, making disciples, and planting churches in the context of compassionate relationships.
Thinking about our shared experience with a God who cannot fail, churches who have always been faithful, and great missionaries around the world brings great joy. We know that because of our shared experience for a greater purpose we can and will reach immediate goals and ultimately fulfill the purpose for which we exist! Double fist pump!