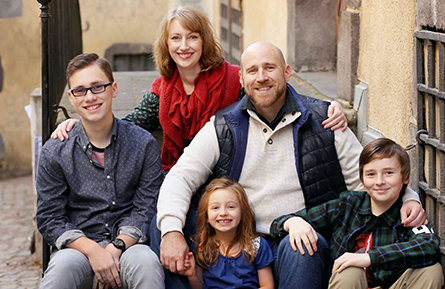 Mike Cross
Mike, Rachel, Michael, Raelyn, and Caleb
---
Address: 61 rue Lecuelle
Clermont-Ferrand 63100
France
Phone: +33 6 86 73 19 22
Email: mikecross413@gmail.com
PRAY
• That God will continue to open doors for us to present the gospel.
• That we will be a blessing to the Baptist Church of Clermont.
• That the relationships that we have built will continue to grow.
• That God will continue to watch over our family.
• That our English-speaking Bible study will continue to be a source of blessing and discipleship for those in attendance.
PRAISE
• For a very successful furlough last summer.
• For all the churches and individuals who support us with your giving and your prayers.
• For each time we are able to share with the French people about the love he has for them.