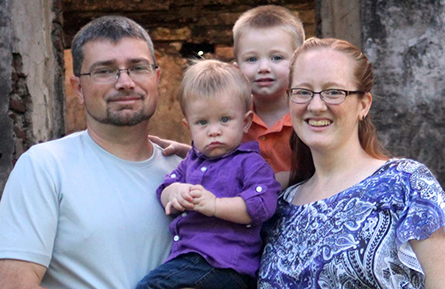 Jesse Hales
Jessie, Rebecca, Colton, Elisha and Lydia
---
Address: 15 Manchester Dr. Conway, Arkansas 72034
Phone: 501-499-6011
Email: missiondominican@hotmail.com
Website: www.halesfamilyhappenings.weebly.com
PRAY
• That God would raise up pastors and leaders in the Dominican churches where they are still needed.
• That the youth ministry in our Loyola church would turn into a more consistent weekly outreach.
• For new converts to become grounded in their faith and the new Bible studies will be fruitful.
• For our own children that they would grow to receive Christ as their Savior at an early age.
PRAISE
• For Pastor Ismael and another children's worker who answered God's calling to the ministry.
• For the growth God allowed to happen in all of the children and youth ministries in the Dominican BMA churches.
• For the ministry started to the local juvenile detention center.
• For God's ongoing provision and protection of our family.