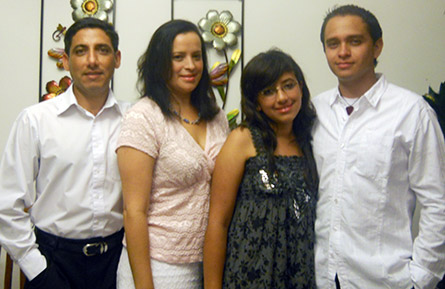 Jairo Bonilla
Jairo, Jessica, Alexis and Saray
---
Address: Barrio maria Auxiliadora Condominio Jicaro Verde Casa #3, Aserri, San Jose, Costa Rica
Phone: 01150622303283 | 01150683517256
Email: j_mbonilla@hotmail.com
PRAY
• That God will bless Costa Rica and his vision for his church.
• That Jesus Christ will be Lord of Costa Rica.
• That the Lord will be exalted and obeyed in his church.
PRAISE
• For the church planting vision God has given us.
• For workers who have accepted the call to missions.
• For multiplication of disciples in our churches.
• For the souls who have been harvested in Costa Rica.