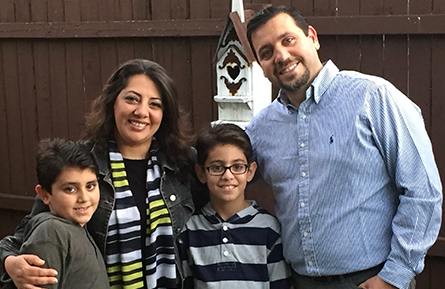 Ashraf Sara
Ashraf, Jenny, John and Mark
---
Address: 1418 Timber Ridge Dr
Allen, TX 75002
Phone: 903-721-1882
Email: iraqbp@aol.com
Website: www.LWDallas.org
PRAY
• For the Arabic church multiplication in America, and for American churches to host Arabic congregations.
• For "Love Your Neighbor" ministry among the Iraqi & Syrian refugees.
• For Living Word Arabic Church in Dallas, and for the small Bible groups in DFW metroplex.
• For the house churches in the south, and potential church plant in the East Coast.
• For our staff and leadership to stay spiritually healthy.
PRAISE
• For Arabic speaking people got saved & baptized thus far.
• For all the financial provisions that He provided to the ministry.
• For wrecked and ruined lives being transformed.
• For the many trainings and seminars both in English and Arabic that have been given on how to reach Arabic speaking people for Christ.
• For His protection, wisdom, and discernment.